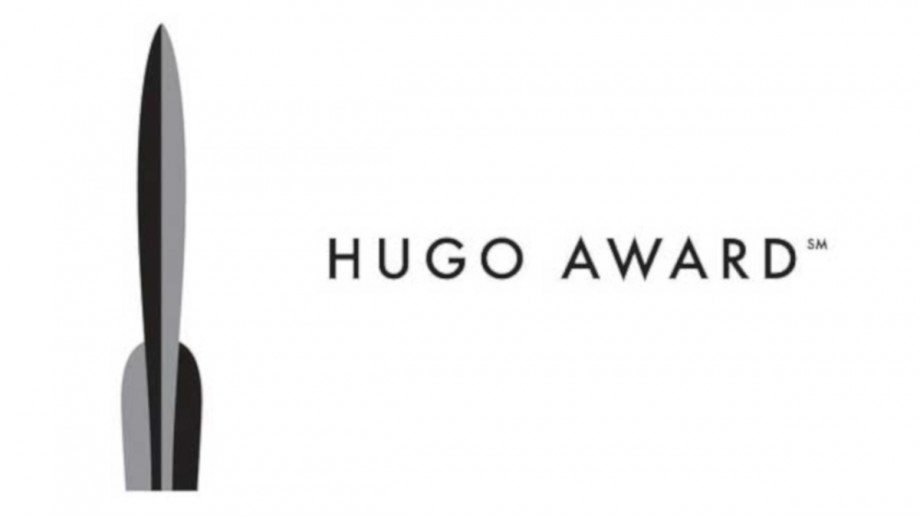 Dwaj polscy autorzy nominowani do prestiżowej nagrody Hugo


Dwaj Polacy znaleźli się na ogłoszonej 6 lipca liście nominowanych do amerykańskiej nagrody Hugo. Są to Bartosz Sztybor i Krzysztof Ostrowski, współautorzy komiksu "Cyberpunk 2077: Big City Dreams".
Polscy rysownicy zostali nominowani w kategorii "Najlepsza historia graficzna lub komiks". Laureatów tegorocznej nagrody Hugo w poszczególnych kategoriach poznamy 21 października tego roku.
Nagroda Hugo to amerykańska nagroda literacka przyznawana każdego roku najlepszym utworom z gatunku science-fiction i fantasy. Jest przyznawana już od lat pięćdziesiątych ubiegłego wieku, choć nie od początku we wszystkich kategoriach. Na liście laureatów nagrody znajdują się tak wielkie dla świata fantastyki nazwiska, jak Philip K. Dick, Roger Zelazny, Frank Herbert, Ursula Le Guin, Isaac Asimov, Arthur C. Clarke, William Gibson czy Neil Gaiman.
Lista tegorocznych nominowanych w poszczególnych kategoriach:
Best Novel
The Daughter of Doctor Moreau, by Silvia Moreno-Garcia (Del Rey)
The Kaiju Preservation Society, by John Scalzi (Tor Books)
Legends & Lattes, by Travis Baldree (Tor Books)
Nona the Ninth, by Tamsyn Muir (Tordotcom)
Nettle & Bone, by T. Kingfisher (Tor Books)
The Spare Man, by Mary Robinette Kowal (Tor Books)
Best Novella
Even Though I Knew the End, by C.L. Polk (Tordotcom)
Into the Riverlands, by Nghi Vo (Tordotcom)
A Mirror Mended, by Alix E. Harrow (Tordotcom)
Ogres, by Adrian Tchaikovsky (Solaris)
What Moves the Dead, by T. Kingfisher (Tor Nightfire)
Where the Drowned Girls Go, by Seanan McGuire (Tordotcom)
Best Novelette
"The Difference Between Love and Time", by Catherynne M. Valente (Someone in Time: Tales of Time-Crossed Romance, Solaris)
"A Dream of Electric Mothers", by Wole Talabi (Africa Risen: A New Era of Speculative Fiction, Tordotcom)
"If You Find Yourself Speaking to God, Address God with the Informal You", by John Chu (Uncanny Magazine, July-August 2022)
"Murder By Pixel: Crime and Responsibility in the Digital Darkness", by S.L. Huang (Clarkesworld, December 2022)
"The Space-Time Painter", by Hai Ya (Galaxy's Edge, April 2022)
"We Built This City", by Marie Vibbert (Clarkesworld, June 2022)
Best Short Story
"D.I.Y.", by John Wiswell (Tor.com, August 2022)
"On the Razor's Edge", by Jiang Bo (Science Fiction World, January 2022)
"Rabbit Test", by Samantha Mills (Uncanny Magazine, November-December 2022)
"Resurrection", by Ren Qing (Future Fiction/Science Fiction World, December 2022)
"The White Cliff", by Lu Ban (Science Fiction World, May 2022)
"Zhurong on Mars", by Regina Kanyu Wang (Frontiers, September 2022)
Best Series
Children of Time Series, by Adrian Tchaikovsky (Pan Macmillan/Orbit)
The Founders Trilogy, by Robert Jackson Bennett (Del Rey)
The Locked Tomb, by Tamsyn Muir (Tor.com)
October Daye, by Seanan McGuire (DAW)
Rivers of London, by Ben Aaronovich (Orion)
The Scholomance, by Naomi Novik (Del Rey)
Best Graphic Story or Comic
Cyberpunk 2077: Big City Dreams, by Bartosz Sztybor, Filipe Andrade, Alessio Fioriniello, Roman Titov, Krzysztof Ostrowski (Dark Horse Books)
DUNE: The Official Movie Graphic Novel, by Lilah Sturges, Drew Johnson, Zid (Legendary Comics)
Monstress vol. 7: Devourer, by Marjorie Liu and Sana Takeda (Image Comics)
Once & Future Vol 4: Monarchies in the UK, by Kieron Gillen / Dan Mora (BOOM! Studios)
Saga, Vol. 10, by Brian K. Vaughan, Fiona Staples, Fonografiks (Image Comics)
Supergirl: Woman of Tomorrow, by Tom King, Bilquis Evely, and Matheus Lopes (DC Comics)
Best Related Work
Blood, Sweat & Chrome: The Wild and True Story of Mad Max: Fury Road, by Kyle Buchanan (William Morrow)
Buffalito World Outreach Project, by Lawrence M. Schoen (Paper Golem LLC)
Chinese Science Fiction, An Oral History, Volume 1, by Yang Feng (Chengdu Times Press)
"The Ghost of Workshops Past", by S.L. Huang (Tor.com)
Still Just a Geek: An Annotated Memoir, by Wil Wheaton (William Morrow)
Terry Pratchett: A Life With Footnotes, by Rob Wilkins (Doubleday)
Best Dramatic Presentation, Long Form
Avatar: The Way of Water, screenplay by James Cameron, Rick Jaffa, and Amanda Silver, directed by James Cameron (Lightstorm Entertainment / TSG Entertainment II)
Black Panther: Wakanda Forever, screenplay by Ryan Coogler and Joe Robert Cole, directed by Ryan Coogler (Marvel Studios)
Everything Everywhere All at Once, screenplay by Daniel Kwan and Daniel Scheinert, directed by Daniel Kwan and Daniel Sheinert (IAC Films / Gozie AGBO)
Nope, written by Jordan Peele, directed by Jordan Peele (Universal Pictures / Monkeypaw Productions)
Severance (Season 1), written by Dan Erickson, Anna Ouyang Moench et al., directed by Ben Stiller and Aoife McArdle (Red Hour Productions / Fifth Season)
Turning Red, screenplay by Julia Cho and Domee Shi, directed by Domee Shi (Walt Disney Studios / Pixar Animation Studios)
Best Dramatic Presentation, Short Form
Andor: "One Way Out", written by Beau Willimon, Tony Gilroy, and George Lucas, directed by Toby Haynes (Lucasfilm)
Andor: "Rix Road", written by Tony Gilroy and George Lucas, directed by Benjamin Caron (Lucasfilm)
The Expanse: "Babylon's Ashes", written by Daniel Abraham, Ty Franck, Naren Shankar, directed by Breck Eisner (Alcon Entertainment)
For All Mankind: "Stranger in a Strange Land", written by Matt Wolpert and Ben Nedivi, directed by Craig Zisk (Tall Ship Productions/Sony Pictures Television)
She-Hulk: Attorney at Law: "Whose Show is This?", written by Jessica Gao, Francesca Gailes, and Jacqueline Gailes, directed by Kat Coiro (Marvel Entertainment)
Stranger Things: "Chapter Four: Dear Billy", written by Matt Duffer, Ross Duffer, and Paul Dichter, directed by Shawn Levy (21 Laps Entertainment)
Best Editor, Short Form
Scott H. Andrews
Neil Clarke
Oghenechovwe Donald Ekpeki
Sheree Renée Thomas
Xu Wang
Feng Yang
Best Editor, Long Form
Ruoxi Chen
Lindsey Hall
Lee Harris
Sarah Peed
Huan Yan
Haijun Yao
Best Professional Artist
Sija Hong
Kuri Huang
Paul Lewin
Alyssa Winans
Jian Zhang
Enzhe Zhao
Best Semiprozine
Escape Pod, co-editors Mur Lafferty & Valerie Valdes; Assistant editors Benjamin C. Kinney & Premee Mohamed, host Tina Connolly, producers Summer Brooks and Adam Pracht
FIYAH, edited by the entire FIYAH team
khōréō, edited by Team khōréō
PodCastle, co-Editors Shingai Njeri Kagunda and Eleanor R. Wood; Assistant Editor Sofia Barker; Host Matt Dovey; Audio Producers Peter Adrian Behravesh, Devin Martin, and Eric Valdes
Strange Horizons, edited by The Strange Horizons Editorial Team
Uncanny Magazine, publishers and editors-in-chief: Lynne M. Thomas and Michael Damian Thomas; managing/poetry editor Chimedum Ohaegbu; managing editor Monte Lin; nonfiction editor Meg Elison; podcast producers Erika Ensign and Steven Schapansky.
Best Fanzine
Chinese Academic SF Express, by Latssep and Tianluo_Qi
Galactic Journey, by Gideon Marcus, Janice Marcus, Tammi Bozich, Erica Frank, Arel Lucas, and Mark Yon
Journey Planet, by Regina Kanyu Wang, Yen Ooi, Arthur Liu, Jean Martin, Erin Underwood, Steven H Silver, Pádraig Ó Méalóid and their other co-editors.
Nerds of a Feather, by Roseanna Pendlebury, Arturo Serrano, Paul Weimer, Adri Joy, Joe Sherry, Vance Kotrla, G. Brown
Unofficial Hugo Book Club Blog, by Olav Rokne and Amanda Wakaruk
Zero Gravity Newspaper, by RiverFlow and Ling Shizhen
Best Fancast
Coode Street Podcast, presented by Jonathan Strahan and Gary K. Wolfe, produced by Jonathan Strahan
Hugo, Girl!, by Haley Zapal, Amy Salley, Lori Anderson, and Kevin Anderson
Hugos There, by Seth Heasley
Kalanadi, created and presented by Rachel
Octothorpe, by John Coxon, Alison Scott, and Liz Batty
Worldbuilding for Masochists, by Cass Morris, Rowenna Miller, Marshall Ryan Maresca
Best Fan Writer
Chris M. Barkley
Bitter Karella
Arthur Liu
RiverFlow
Jason Sanford
Örjan Westin
Best Fan Artist
Iain Clark
Richard Man
Laya Rose
Alison Scott
España Sheriff
Orion Smith
Lodestar Award for Best Young Adult Book (presented by the World Science Fiction Society)
Akata Woman (The Nsibidi Scripts), by Nnedi Okorafor (Viking Books for Young Readers)
Bloodmarked, by Tracy Deonn (Simon & Schuster Books for Young Readers)
Dreams Bigger Than Heartbreak, by Charlie Jane Anders (Tor Teen/Titan Books)
The Golden Enclaves, by Naomi Novik (Del Rey)
In the Serpents Wake, by Rachel Hartman (Random House Books for Young Readers)
Osmo Unknown and the Eightpenny Woods, by Catherynne M. Valente (Margaret K. McElderry Books)
Astounding Award for Best New Writer (presented by Dell Magazines)
Travis Baldree (1st year of eligibility)
Naseem Jamnia (1st year of eligibility)
Isabel J Kim (2nd year of eligibility)
Maijia Liu (1st year of eligibility)
Everina Maxwell (2nd year of eligibility)
Weimu Xin (2nd year of eligibility)
---
Komentarze